What is the Kids In Need Program?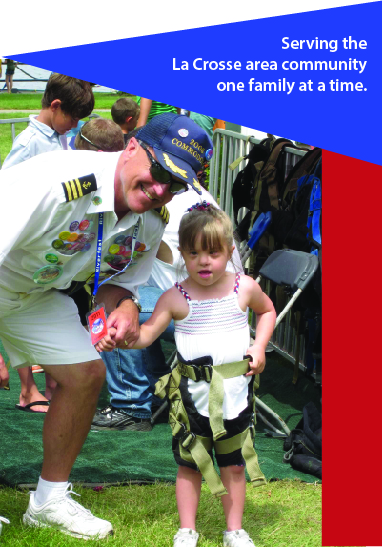 The Riverfest Commodore Foundation Kids In Need program supports the La Crosse area community by helping families gain access to the medical care they need.
Who is eligible?
Any family within a 30 mile radius of La Crosse, Wisconsin who has exhausted all other funding resources available to them including insurance, county funding and other grant programs .
What medical conditions are eligible?
Children with physical, cognitive, neurological and mental health needs that require treatment and services are eligiblefor the Kids in Need program.
What services are available?
Therapy, equipment, respite and adaptive recreation programs or resources are a few of the services eligible for funds.
100% of all donations go to the Kids in Need fund.
Please consider making a donation. All donations are sincerely appreciated!